Is 'P' Dangerous?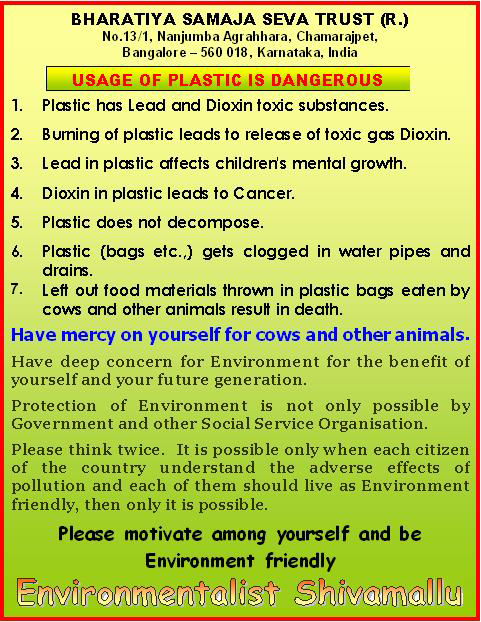 Request, please think and decide yourself, whether usage of plastic is dangerous or what?
As far as the information concerned in general as you also know ....
Plastic has Lead and Dioxin toxic substances.
Burning of plastic leads to release of toxic gas Dioxin.
Lead in plastic affects children's mental growth.
Dioxin in plastic leads to Cancer.
Plastic does not decompose.
Plastic (bags etc.,) gets clogged in water pipes and drains.
Left out food materials thrown in plastic bags eaten by cows and other animals result in death.
Have mercy on yourself for cows and other animals.
Have deep concern for Environment for the benefit of yourself and your future generation.
Protection of Environment is not only possible by Government and other Social Service Organisation.
Please think twice. It is possible only when each citizen of the country understand the adverse effects of pollution and each of them should live as Environment friendly then only it is possible.
Please motivate among yourself and be Environment friendly.
Environmentalist Shivamallu