HONOURS & AWARDS

Shivamallu was offered many States, National & International awards for his outstanding Social Services toward Environmental Protection and Educating Society toward Environment.

Details

RECOGNITIONS

Shivamallu was recognized in many States, National & International zones for his outstanding Social Services toward Environmental Protection and Educating Society toward Environment.

Details
Welcome To Bharatiya Samaja Seva Trust (R.)
The word "civilized" will lose its meaning, if we use it to call only those persons who obtain his/her qualifications from universities. Civilized person is one who leads a valuable life with his family and society.

The Bharatiya Samaja Seva Trust® is a Non-Profitable, Non-Governmental Non-Religious Public Charitable Trust Established in the year 2000, by Social thinker and Renowned Environmentalist Shivamallu in memory of his beloved mother Smt. Jayamma who passed away due to throat cancer in the year 1996, to establish and develop health, education, peace and happiness through environment conservation, capacity building, improving socio-economic conditions by natural resources management, skill development, women and community empowerment for overall global betterment towards control of pollution and its fatal diseases like asthma, cancer, blood pressure, heart weak and heart attack, diabetics and other major diseases including control of global warming, ozone depletion, tsunami, earth quack etc.,

Bharatiya Samaja Seva Trust® has been a pioneer in environment education, awareness and protection service in Karnataka and has already organized more than 2500 programmes under different movement as mentioned below based on the experienced ideas, thoughts and directions of our following legends, dignitaries, experts and honourable guests.
Read More....
Is your vehicle Eco-friendly?
The air we breathe is not pure. It is being polluted by a number of chemicals and other substances, which are emitted to environment by human activities. The exhausts of vehicles play an important part resulting both physical and mental diseases
Read More....
ECO MAN - Shivamallu's - SERVICE CONTRIBUTION FOR SOCIETY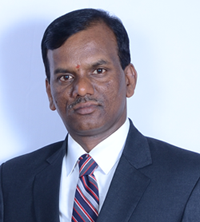 Organised and conducted more than 1200 environment protection programmes under 29 different movements including seminars, rally, competitions, lectures, workshops, environment quiz, World Environment Day, World Ozone Day, Free Emission Test Camps, Bird Watch, Nature Watch , Forest Watch, Sapling plantation, Sapling distribution, Song on environment, Stage play on Environment protection, Eco-dress competition etc for students in particular, public and house wives in general by understanding through creating awareness on adverse effects of pollution and its generation in memory of my beloved mother Smt. Jayamma who has passed away by throat cancer in the year 1996. So far 25,000 tree saplings have been distributed in schools and general public.